your first steps to becoming a TRUE EVOLVED LEADER
Your Personal Success Formula 6 Month Program
An exclusive 6 month program to redefine key areas of your THAT LEADS TO BETTER self awarEness, increase profits, and GET ON THE PATH TO BECOME AN EVOLVED LEADER
Do you ever wonder why you are good at certain things and not so good at others? Are you aware of how you perceive yourself or how others perceive you? You might be thinking, why does that even matter?
As humans, we are forever changing, learning, and growing as we experience different life phases. Developing a relationship to your inner person allows you to have a better relationship with yourself and with those around you.
When you truly learn how you function (what makes you tick, how you relate to people, what your natural talents are), this frees you to be who you are designed to be and gives you the confidence to let others like your family or team members be the best version of themselves around you.
You may not realize this yet, but everything within our exterior view reflects what is inside of us. When we are able to reach this type of level of self-awareness with ourselves, you will open new doors of opportunity and unlock your true personal success formula.
You will create a N.E.W. You. 
When you create your personal success formula you will be able to: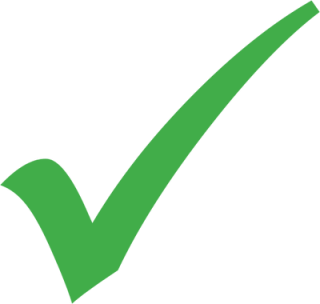 It will help you create an aligned business where you are not heading towards burnout.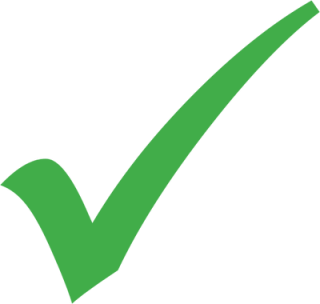 When you understand yourself, you can create success you want. You can truly innovate your business.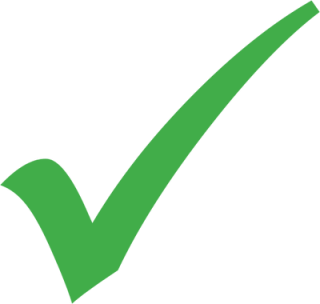 You can have a true understanding of your strengths and shadows and how to operate from that place of knowing.
Who is this for and how does it work?
There's no shame in admitting that you need help to achieve your goals.
If you're anything like me, you're always striving to be the best version of yourself. But sometimes, no matter how hard we try, we can't seem to move the needle on our own. That's when it's time to reach out for support.
There's no shame in admitting that you need help to achieve your goals. In fact, smart, ambitious people are usually the first to realize that they can't do it all alone. The sooner you get support, the quicker you'll see results.
I've been working with high achievers like you for years, and I know what it takes to help you reach your full potential. If you're ready to make a change in your life, then take this a sign that your time to fulfill this role is now. Consider, where will you be 3, 6, or even 9 months from now if you don't follow this nudge now.
Transform Your Life In 6 months
Weekly 90-min. private coaching sessions per month where we will focus on creating success in key area of your life.
Everyone has at least one area to improve on: 
Transform your sales and business performance. 
Skyrocket your home/work productivity in less time. 
Be a true a authentic leader that has a rippling effect others
Discover what it means to finally prioritize  yourself. 
Develop more fulfilling relationships with others.
Experience true peace of mind peace of mind. 
Accelerate your career growth path and create impact.
Tune into inner guidance, intuition to take aligned actions.
Your Personal Success In Action
We will do weekly class to support you in the key areas we decide to work on and healing work. 
Empowering Support Through Your Evolution
VIP support to through Voxer so you have someone supporting you through shifts you will be making in this 1 specific area.
Get Access To Exclusive
Video Content
You will get access to a library pre-recorded content that allows you to explore The N.E.W. You Blueprint further.
Stop blocking the growth that wants to come through to serve you.
Uncovering Personal Beliefs
Month 1 & 2 we will dive into how do you form beliefs. How the subconscious mind operates. You quickly see how much has been conditioned into you and how start creating your own empowering system.
Inner Healing Success Tools through Neuropsychology
We'll dive into learning more on healing tools like inner child work, power of mind, and energy healing. Deepen your intuition to help deepen your connection with your clients and also allow yourself to be coached to further evolve your awakening.
Innovate With Human Design
On Month 4 & 5 as we continue through our healing journey, we will also review and work through your human design chart throughout our time. Imagine learning your strengths and weaknesses and how to use them to increase your profits and how increase your personal evolution to become a greater leader in your practice. 
PAY IN FULL - $23,000
6 MONTHLY PAYMENTS OF $4160
9 MONTHLY PAYMENTS OF $2800
Something you need to know about this rare opportunity...
I want to be transparent as that's what you deserve. Up until now I have always worked exclusively with 6-7 figure earners and high performance leaders. What this means is that working with me has always been a high investment with a minimum of 6 months to 1 year as transformation doesn't happen overnight. However, I wanted to give you and those who have been seeking an opportunity to to see what's possible with me. I believe any person who takes advantage of this rare exclusive offer is ready for leadership expansion and ready to accomplish all that will only serve as the foundation to embark on a spiritual evolution.
You're probably starting to realize that working harder is not going to get you from where you are right at this moment to where you want to be in life. In fact, an invisible barrier is what's not allowing you to operate from your true aligned self. I know you're driven to change the world, however, what you may discover is that within the invisible barrier, there are old beliefs, patterns, and energetic imprints that will continue to keep you stuck until you do something about them now.
Whether you're trying to increase your business's revenue goals, you're ready for spiritual evolution or want to create a better work/life balance. You will continue to experience this feeling of unfulfillment until you do this work.
Shall we get started? 
Evolve With The N.E.W You Blueprint!
The N.E.W You Blueprint ™ is my proprietary formula that helps unravel years of programming and beliefs that have kept you stuck. This unique blueprint combines Neuropsychology, Energy Healing, and Wisdom to create long-lasting transformation in all areas of your life now. 
"Your journey to becoming an evolved leader starts now"
Licensed Psychotherapist | Energy Alignment Expert | Leadership Performance Expert
Hi, I'm Padma Ali. I help entrepreneurs, high performance executives, and team organizations reach new levels of fulfillment. I guide my clients to tap into their inner wisdom, learn how to take aligned actions, and help them uncover and remove the energetic blueprints. Through my unique coaching and guidance, I help you evolve your personal success formula that leads to your evolutionary transformation.
I carry over 20+ years of experience as a licensed Psychotherapist, I'm a Certified Life Coach, Certified Hypnotist & NLP Practitioner, plus I've also trained extensively in traditional and non-traditional modalities, including Energy Healing. I'm dedicated to helping evolved entrepreneurs and high-performance executives like you discover your personal success formula to not only expand your personal growth but also to guide you to reach new levels of spiritual awakening. In addition, I help you use your inner guidance and intuition to increase business profits by removing invisible barriers such as negative thoughts patterns, habits, and energetic blueprints that are keeping you from living a more fulfilling life.
"Aligned Actions = Powerful Results"

Radical Shifts for Powerful Evolved Leaders
"Working with Padma has helped expand in my life and in my business. She helped release some blocks I was having in business"
"Together we went into deep dive of healing some deep things that I've probably been carrying for so long. The process felt easy!"
"Padma has such a unique in removing the traumas that keep achieving what you want in all areas of your life"
" I didn't care how much Padma charged me. I just knew that I wanted to work with her and I was ready to evolve."
"Working with Padma has helped expand in my life and in my business. She helped release some blocks I was having in business"
"Together we went into deep dive of healing some deep things that I've probably been carrying for so long. The process felt easy!"
"She took me down an unbelievable trail with her spiritual guidance and path that made me feel so content with where I was at"
" I was somebody who was in out and of traditional therapy. Working Padma was different. This was so much more hands on"
I look forward to serving you.
6 month with weekly 90-min. private coaching calls per month where we will focus on creating success in 1 area of your life. 
BONUS: VIP support to through Voxer so you have someone supporting you through shifts you will be making through our time together. 
I know Investing in yourself is a big step…
I still remember hovering my cursor over that purchase button when I invested in my very first healing and business mentor. Being a bit nervous is completely normal. I was too, but once I hit the button, everything changed. I was all in. Why? Because for the first time, I was betting on myself instead of waiting for others to help me solve my problems. I was determined to serve myself and heal what no longer was serving me. Everything changed from there. The same is possible for you. I'm nobody special.
Remember, the fact you are reading this proves that there is a missing link, that you are misaligned with where you are right now. Nothing will change in your world until you change some things and change starts with us. I will take you through a step-by-step process to work on all that you need to start who you know you're meant to become.
Consider, by not investing in yourself today tells me you are not serious about getting transforming your life.
This is the most supported way you will have to create the life you desire and create the flexibility you're seeking to have.
You may be on the fence right now and we understand that. If you're choosing to stay where you are, the one thing I want you to think about is whether you have fully considered where you will be a year from now?
I get it, it is an investment right now. Whether you start or not, doesn't matter to us. Just consider where your business or your life will be a year from now if you choose to do nothing? You're probably thinking – we might be in the same place. You may not realize that you will be in a worse place. You would have wasted a whole year. I'm here to support you with open arms.