Young Living has released a new premium starter kit which not only has a new look but also some lovely extra additions to the everyday collection. It is great that they have included oils like R.C, Copaiba and DiGize.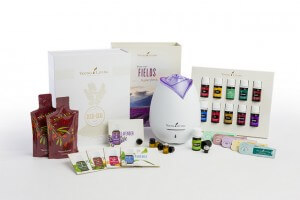 I was just thinking that it is funny that they have included it in the everyday collection now as I use Copaiba and DiGize everyday on our family. R.C is also frequently used as it helps with the respiratory system and breaks mucous. Anyone with a toddler will know how often the mucous has to be broken down : )
I was quite impressed when I opened up the new kit. Not only is the packaging attractive, the bottles now have transparent labels so you can see how much oil is left. This was always an issue as I could never tell how much was there and then panic would set in when I was nearly at the end and needed more right away.
Also, they have included some real good information on usage of the oils and also given some empty bottles to share. I have a drawer full of empty bottles that I have saved diligently. I often give a few drops to friends and family in need and these empty bottles have come handy. So, I thought it was well thought through by YL by including 10 extra bottles.
All in all, it is a great value for your $$.