So, what is oil pulling? Oil pulling is an ancient ayurvedic method of detoxifying your body. Basically, it is done by taking a tablespoon of coconut oil or sesame oil and swishing it around your mouth for up to 15-20 minutes every morning before you brush your teeth or eat or drink anything. You then spit it out as ingesting it = ingesting the toxins. Then after brushing your teeth with a natural toothpaste, your mouth will feel unbelievably clean.
Oil pulling cleanses out bacteria, viruses, fungi and various toxins that often reside in the mouth. Since the mouth is the home to many microbial organisms, oil pulling effectively gets rid of them before they enters your bloodstream. And not only does it cleanse your mouth, it also cleanses and pulls out toxins from your body.
It has many benefits that include but not limited to a clean mouth, reducing cavities and tooth decay, clear skin, more energy, detoxing the body, and aids in over all well being. Always use organic cold pressed oils if possible. AND most important, always spit out the oil at the end of the session into your trash as it WILL clog up your sink . If you want to read more, just google "oil pulling".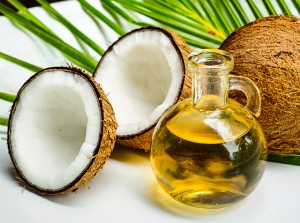 So, where is the twist. I started adding a dropThieves essential oil to my coconut oil for oil pulling. Thieves is an oil blend consisting of Clove, Rosemary, Eucalyptus and Lemon. It is a great support of oral health. Not only does it leave your mouth clean and fresh, it also supports your immune system.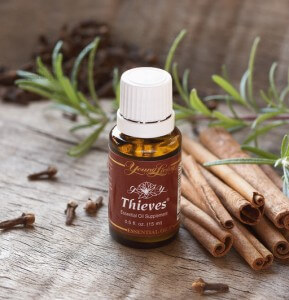 I sometimes also add Lemon essential oil to my coconut oil for oil pulling. Lemon can help with detoxing and cleansing. It does leave your mouth feeling clean.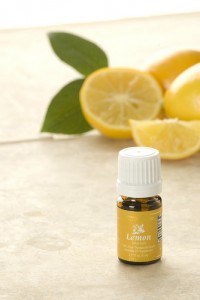 Similarly, you can add Peppermint or Frankincense  or Oregano or clove to your oil pulling. They each have different benefits. For example, Frankincense can help with tooth sensitivities, Oregano can help boost your immune system – I often add this when I am starting to come down with something. Try it and see the difference.